As a business owner, having the right people on your side to make your business run well is critical to how you achieve success. That could mean hiring top employees to your team, joining small business associations, or making sure that you hire a small business accountant to handle some of the most important details of your business… the numbers.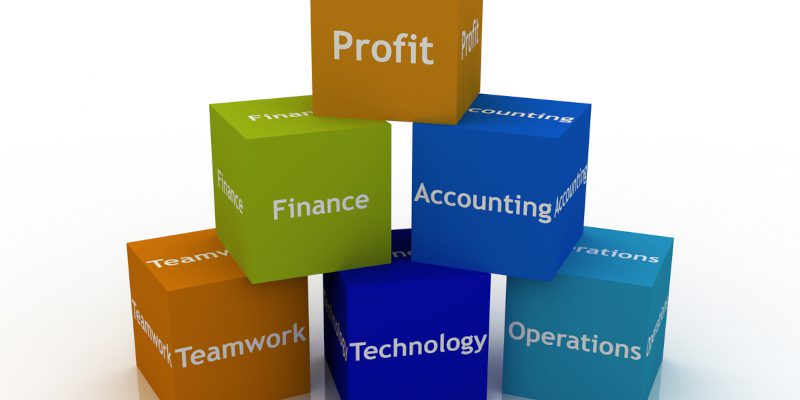 When you utilize accounting services for your business, there is more to it than just having someone track your receipts. The right small business accountant will be able to offer comprehensive solutions. Here are three accounting services you should ask about for your small business:
Bookkeeping – Knowing that your incoming and outgoing funds are being accurately accounted is essential as you manage your money. Bookkeeping services can take some of the pressure off your shoulders as a small business owner, so you can focus on providing quality goods and services to your customers.
Tax Services – Another important way accounting services can benefit your business is the calculation and payment of taxes. For example, an accountant will be able to calculate the proper state and federal taxes to pay each quarter, as well as any additional tax your business is obligated to pay. Tax services are also ideal when you want to make sure you pay your taxes on time each year.
Payroll – Accounting services don't have to stop with bookkeeping and tax services. In fact, having an accountant who offers small business payroll services can make all the difference when you want to make sure you pay your employees accurately and on time.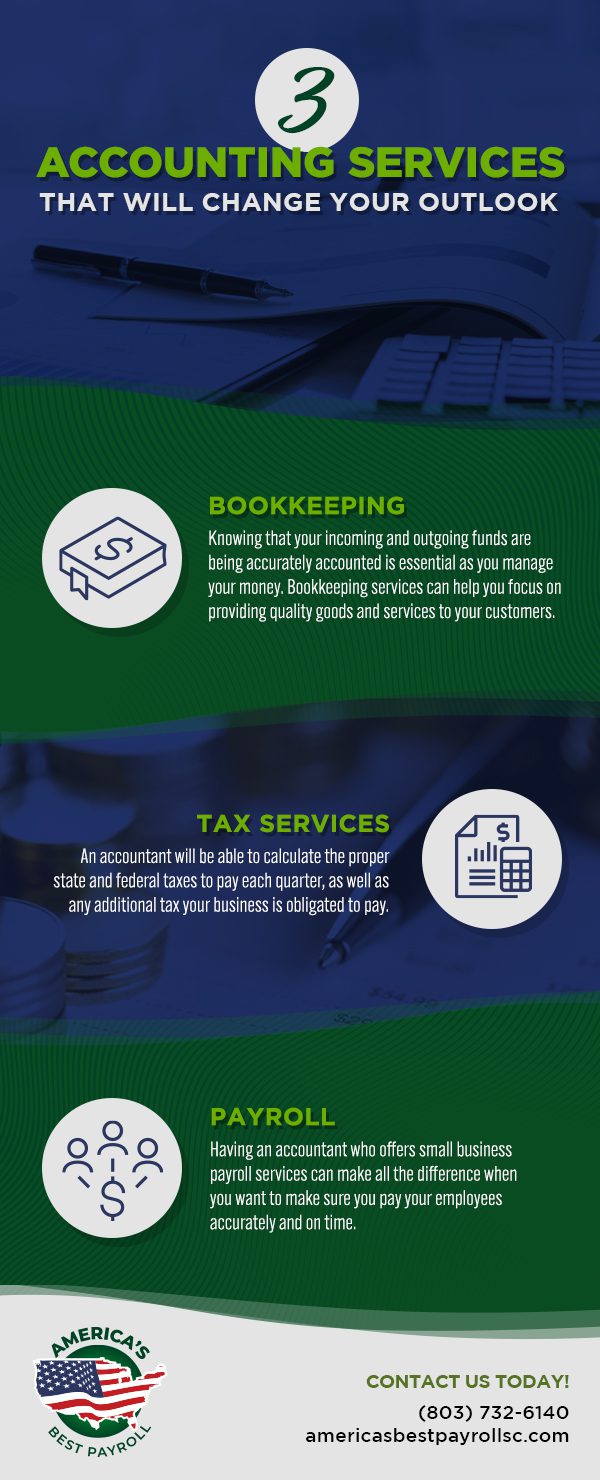 At America's Best Payroll, we can offer your small business accounting services that give you confidence you're starting on the right foot. Contact us today for more information!