Starting a small business is no easy feat, and while there are many fun and exciting aspects of this venture, there are also some important details that cannot be glossed over. One of the things essential to the success of your business is accurate accounting, but knowing how to handle the details can be a bit tricky. Luckily, if constantly looking at financial documents isn't something you are comfortable with, hiring an accountant can make all the difference in the way you operate your business.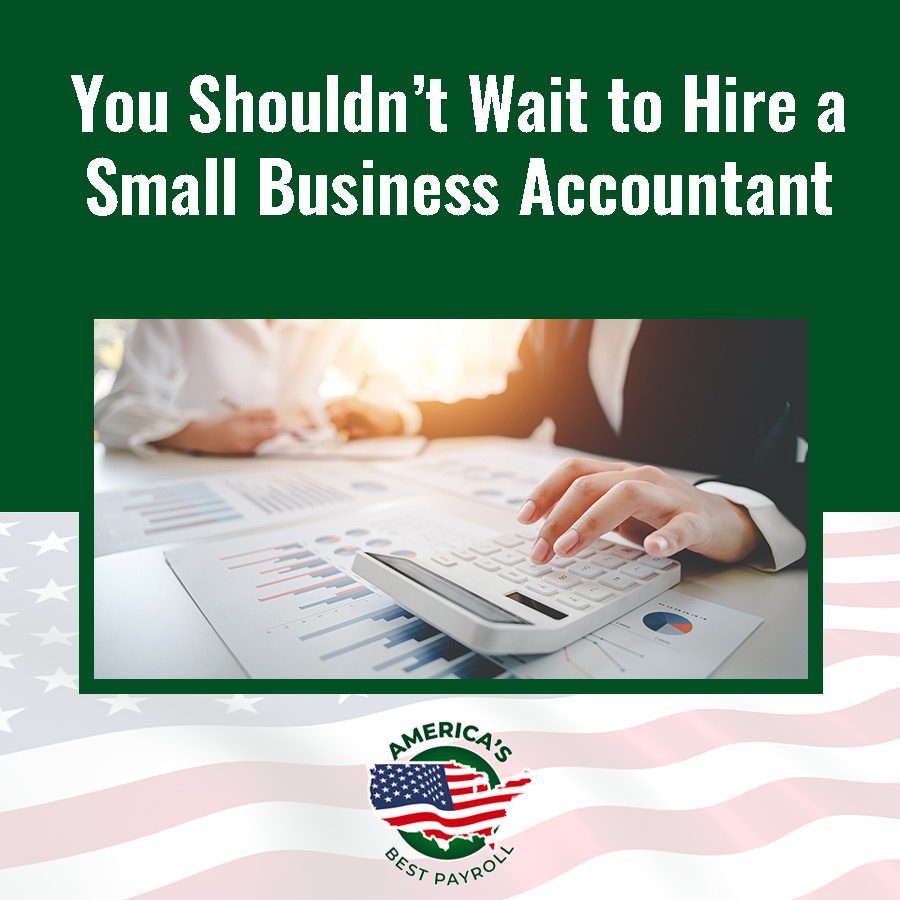 Financials Preparation – Firstly, having an accountant to help with the tracking of your small business' income and expenses can take a huge load of stress off your shoulders, especially in the beginning. An accountant will prepare your financial documents and monthly reviews that make it easy to see how you're doing.
Payroll Services – If your small business has grown and you've been able to hire employees, utilizing payroll services through your accountant will make your life much easier. Not only can your accountant calculate payroll accurately, but they can also see to it that your employees are paid in a timely manner.
Tax Services – If you find the idea of calculating and paying taxes overwhelming, turn to your accountant for help! They can provide tax services that help you maximize your deductions, save the proper amount for quarterly payments, and ensure that your tax calculations are accurate.
When you work with us at America's Best Payroll, you'll quickly see that we have been helping small business owners like you with their accounting and payroll needs for years. We are equipped to help you make your business finances easier and more efficient. Call today to learn more!