If you have a new business startup, you may be excited about the prospect of growing your business and seeing where it goes. While focusing on your products and services is an important part of making your business successful, you'll want to follow these corporate accounting tips to ensure your new business gets off on the right foot:
Separate Personal & Business Expenses. One of the most important things you'll want to do when it comes to corporate accounting is to separate your personal and business expenses. This is so that things are less messy when it is time to pay taxes. For example, you may need to make specific purchases for yourself or your business, or if you are audited.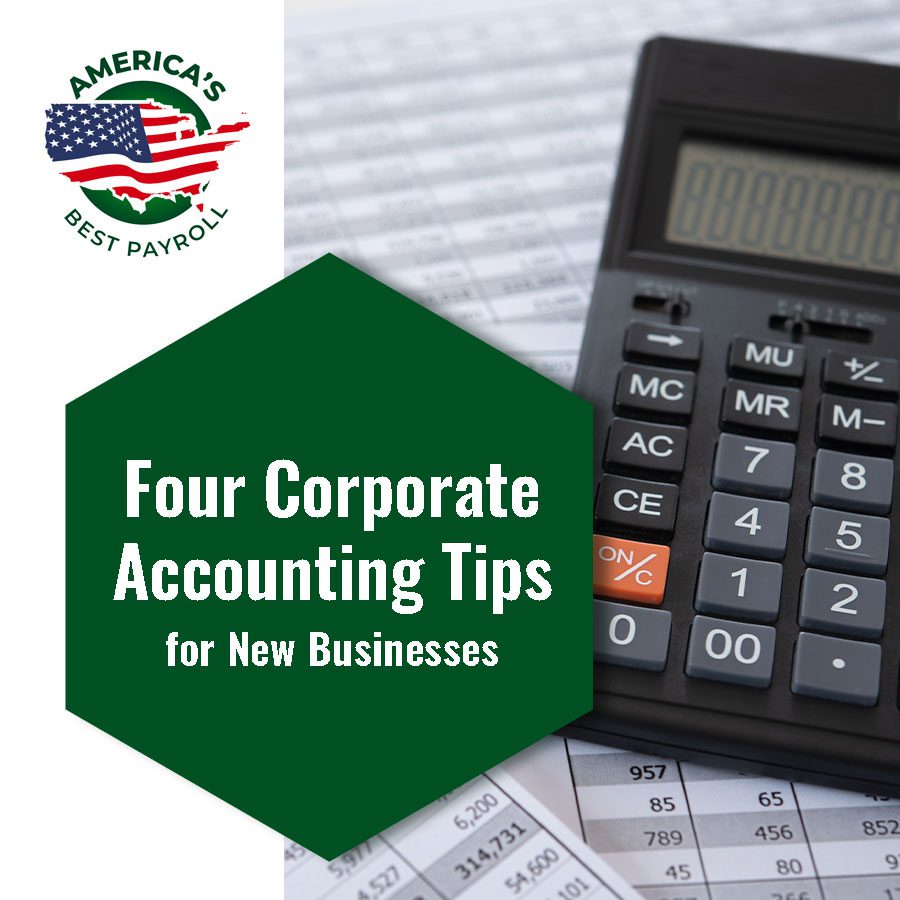 Maintain Accurate Records. Maintaining accurate records is another important facet of corporate accounting, and it can also be one of the hardest. It comes with the requirement of being meticulous in the organization of your money and the way you track expenses and income.
Complete Monthly Reviews. One way to keep more accurate records is by completing monthly reviews to double check your numbers, correct any errors, and make sure that you are on track with your new business. Set aside one day per month to do a complete corporate accounting review, so you know how your business is doing.
Invest in a Bookkeeper. While you may want to purchase accounting software that makes keeping up with your business income and expenses easier, there are numerous benefits to investing in a bookkeeper. Not only will you be able to manage your corporate accounting needs more easily, but a bookkeeper serves as a failsafe against unexpected accounting problems.
When you work with us at America's Best Payroll, you will quickly see that we have the experience and expertise to offer the corporate accounting solutions you need. Our specialty is small business accounting. Reach out to us today to get started.