If you've made the decision to hire a bookkeeper to help keep up with your business accounting needs, you may have plenty of questions for them to make sure they are a good fit. As you talk with them, there are also a few questions the bookkeeper should ask you in return to get to know your business better.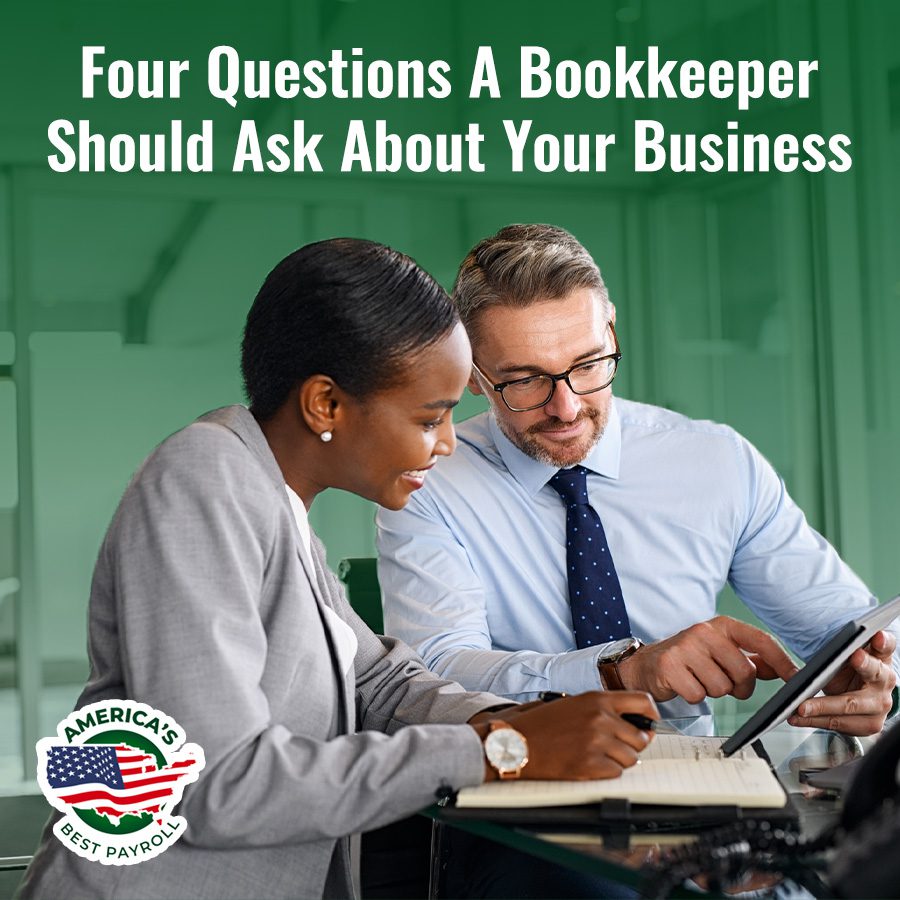 1.  What Do I Need to Know About Your Business?
Your bookkeeper will want to know about your business in general, like how long ago you started it, the type of products and services you offer, and any of your current and future goals.
2.  Do You Require Payroll Services?
Employee payroll services can be a game changer for you as a small business owner and talking with your bookkeeper about your need for payroll solutions can go a long way toward streamlining your business. Payroll services can also ensure you have accurate reporting and tax payments throughout the year.
3.  How Many Accounts Do You Have?
It's well known that having separate personal and business accounts is recommended for new business owners. It is also important to talk with your bookkeeper about any other accounts you may have related to your business, so they can accurately track all incoming and outgoing funds.
4.   Are Your Tax Returns Up to Date?
One of the benefits of having a bookkeeper to help you with your small business accounting is making sure that your tax returns are completed accurately and on time. Being honest with them about the state of your current tax returns will help them know where to start.
At America's Best Payroll, we want to get to know you as a business owner, so we can provide the best possible services. If you are considering a bookkeeper for your business, reach out to us today to learn more about our small business accounting solutions.