Payroll is one of those essential tasks that must be done when you are a small business owner. Unfortunately, you have to do this on top of all of your other business to-dos. If you're finding that taking care of payroll each month is more than you can manage or you are frequently identifying problems with your payroll, it might be time to consider professional payroll services to alleviate your stress.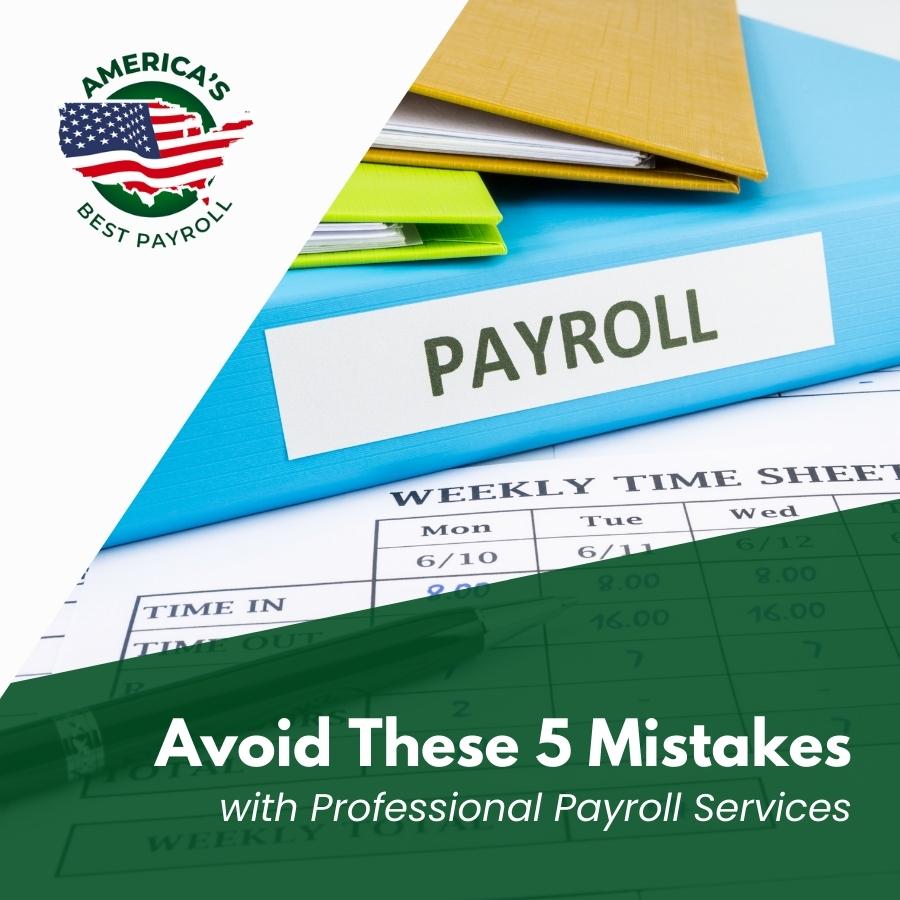 There are some common mistakes you can avoid when you opt for professional payroll services over doing the paperwork yourself:
 Paying Wrong Amounts – If you've ever had an employee mention that their paycheck didn't look right, you might have had to have an embarrassing conversation about how to correct it. With payroll services, your employees will be paid accurately and on the correct pay schedule.
Incorrect Worker Classification – Depending on the size of your business, you may have employees with different classifications, including part-time, full-time, temporary, or seasonal, for example. Professional payroll services will allow you to correctly code your employees for their classification, so they are paid according to the proper fee schedule.
Miscalculating Overtime Wages – If you've provided opportunities for overtime because your business is busy, that's a good feeling! It can be frustrating if your overtime pay is adjusted to something other than the standard schedule. Payroll services can calculate overtime wages accurately to ensure employees are paid the appropriate amounts.
Applying Incorrect Taxes – The state and federal governments require that certain amounts of taxes be paid with every check but knowing how to calculate these can be cumbersome. Having professional payroll services will ensure more accurate tax accounting with every paycheck.
Preparing Payroll Late – Nobody wants to have to explain to their employees that their check is going to be late. With professional payroll services, you can be sure that your employees are paid in a timely manner.
If you're thinking about payroll services to keep your small business running efficiently, reach out to us at America's Best Payroll to learn more about our payroll and accounting services. We look forward to working with you!