The most difficult aspect of running a small business isn't making money; it's managing it. From paying your employees to keeping a budget, there are a lot of responsibilities you have to think about as a business owner and a lot of errors that can occur if you don't consult a professional. Luckily, a small business accountant can help you handle a variety of tasks and provide the expertise you need to be successful.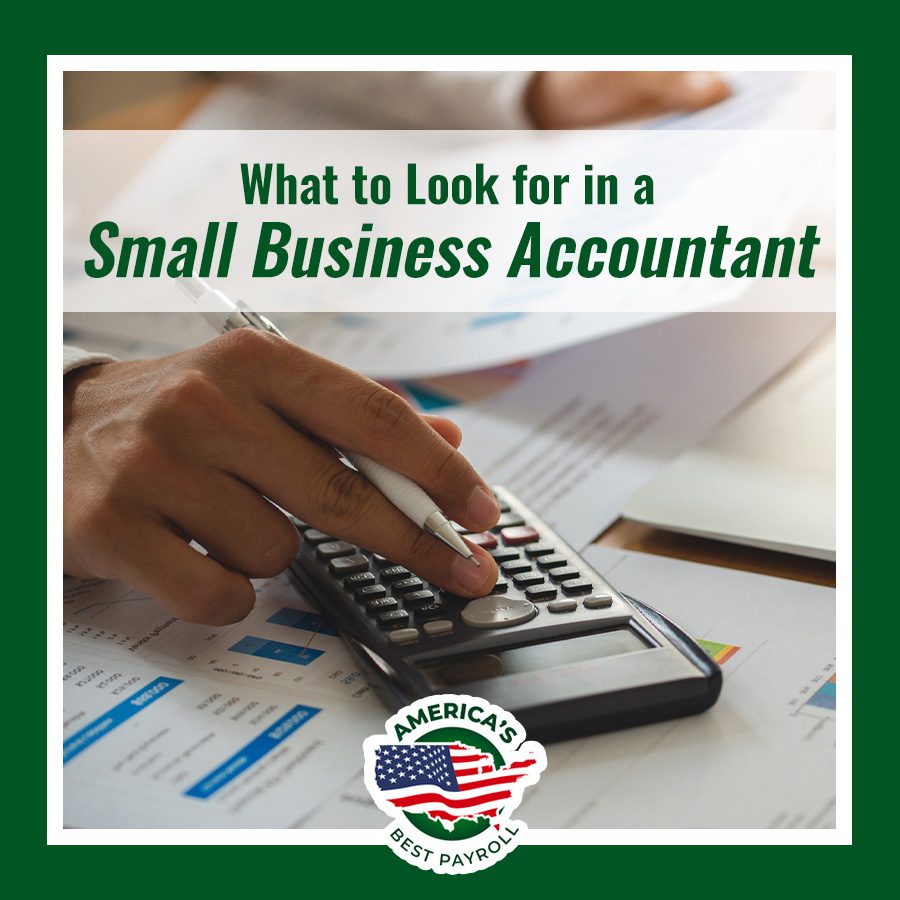 Here are a few things to look for in a small business accountant:
Experience- This goes without saying, but it's best to trust a professional who is experienced with accounting. More importantly, they should have several years of experience doing accounting specifically for small businesses because that means they know what your needs are and what legal requirements you need to meet.
Credentials- You should trust a small business accountant who has a degree in accounting or relevant certifications in the industry. This means they have the skills necessary to provide accurate accounting. And since small businesses have little room for accounting errors due to their limited assets and tighter budgets, accuracy is essential.
Flexibility- This is one of the main benefits that a small business accountant can provide. Usually, they can take on as much or as little work as you need. In tax season or other busy times of year, you might want them to contribute more. It's up to you.
If you need a small business accountant in Columbia, South Carolina or the surrounding areas, contact us at America's Best Payroll to learn more.